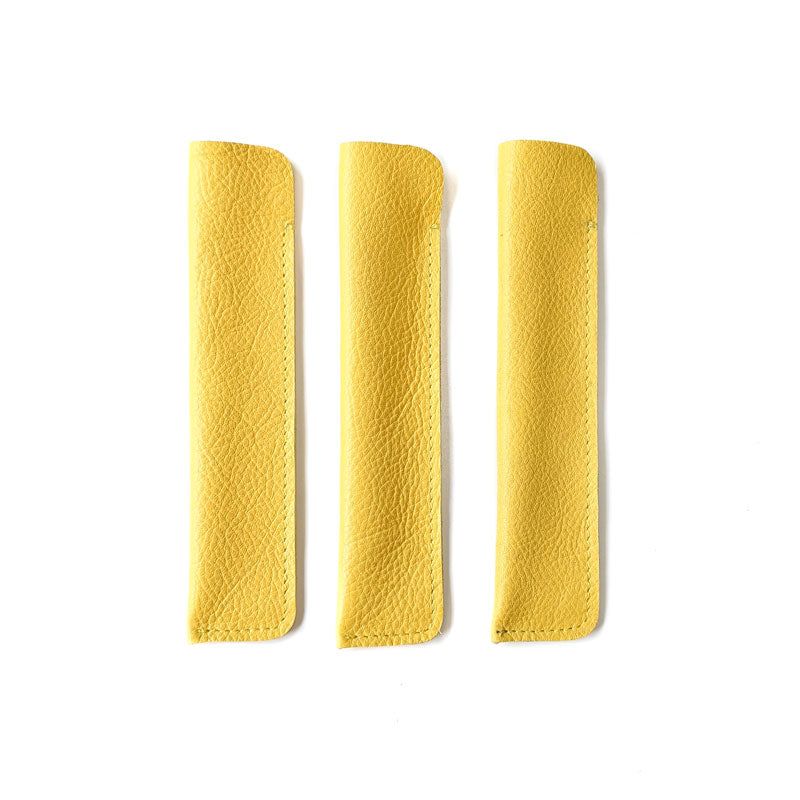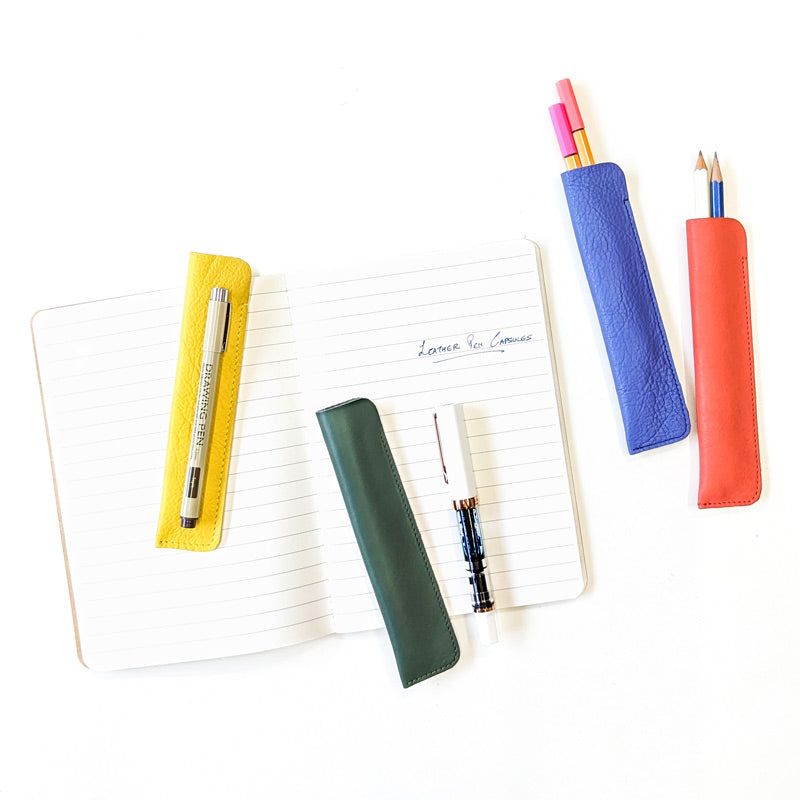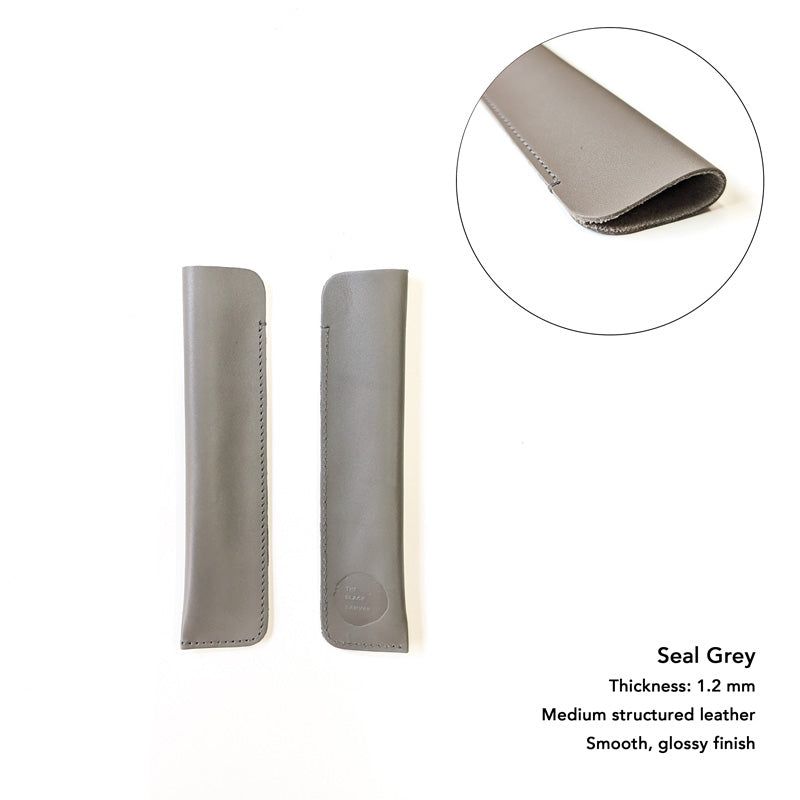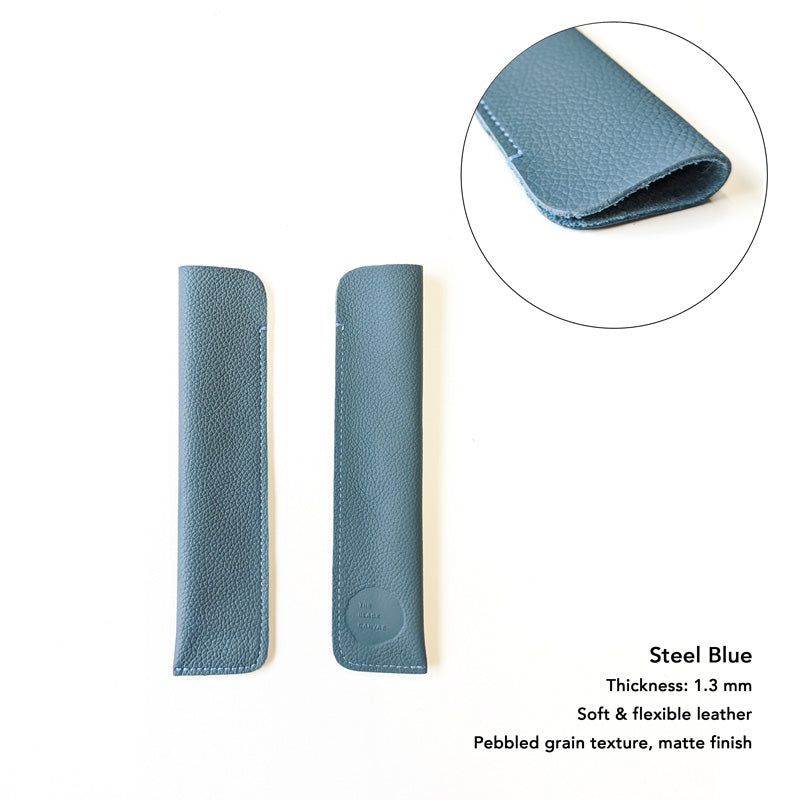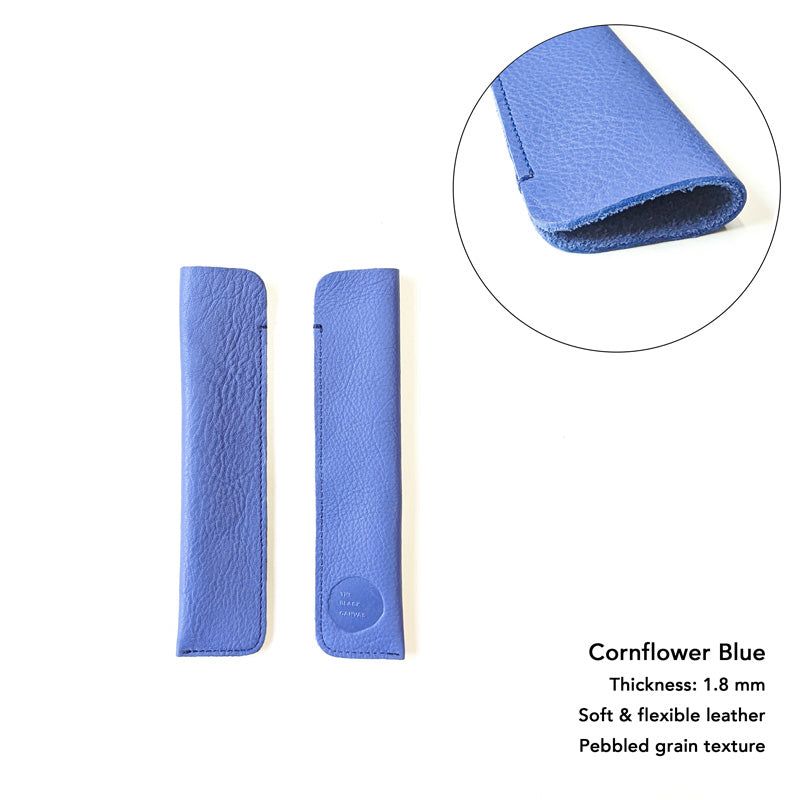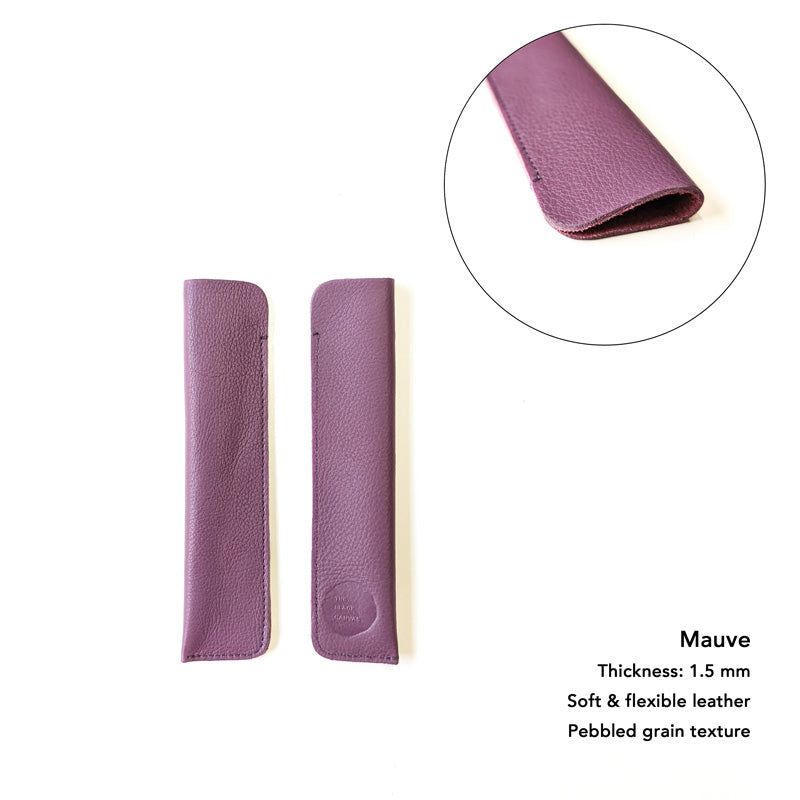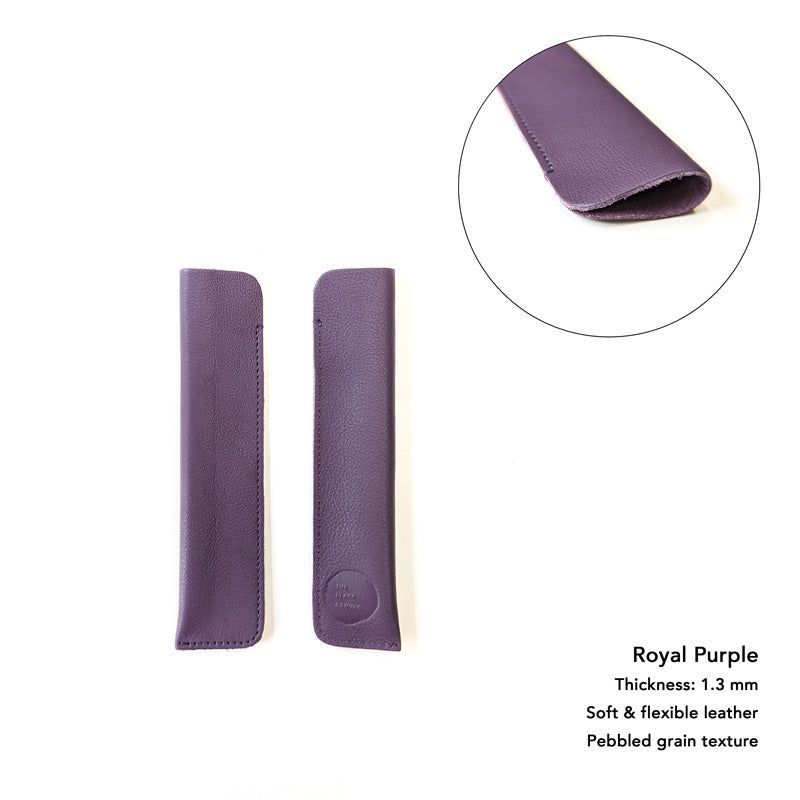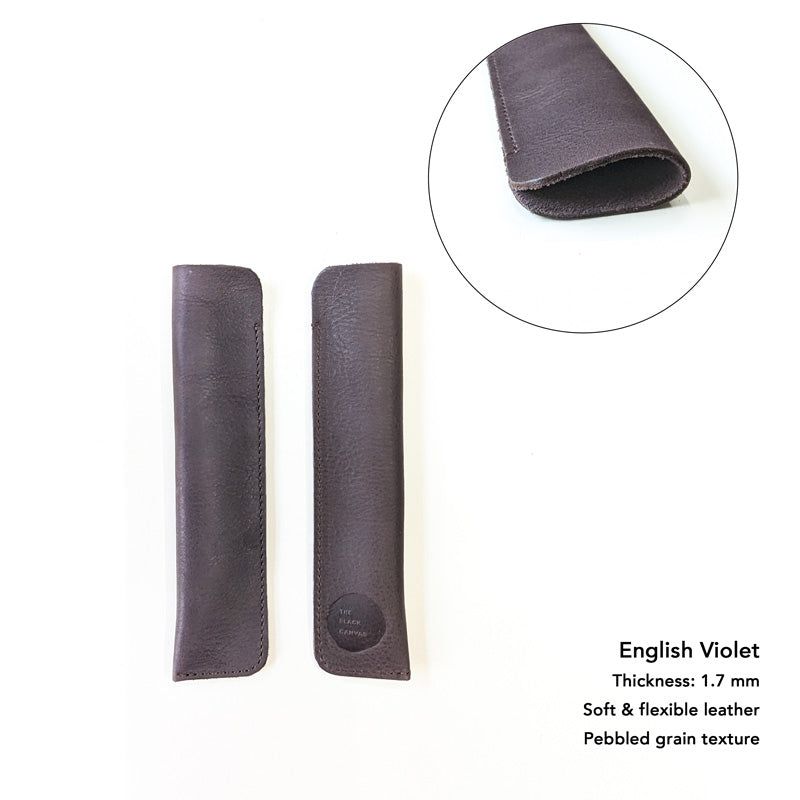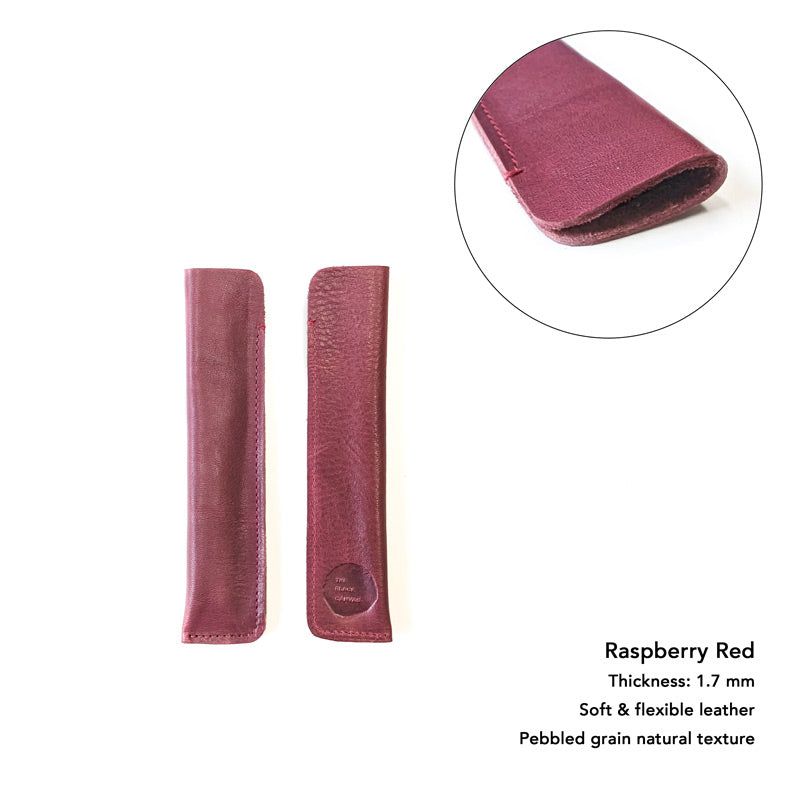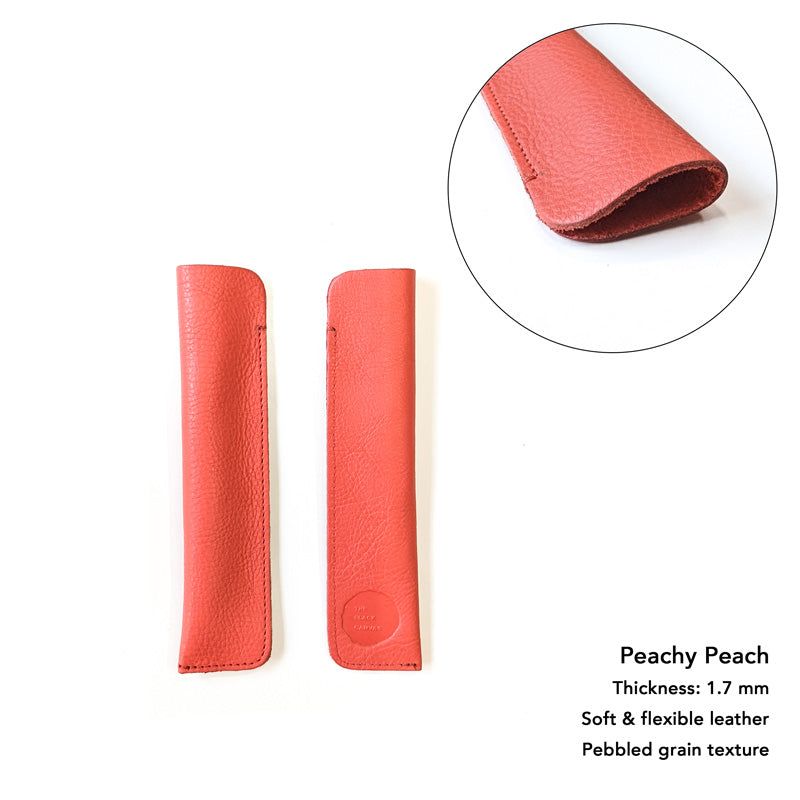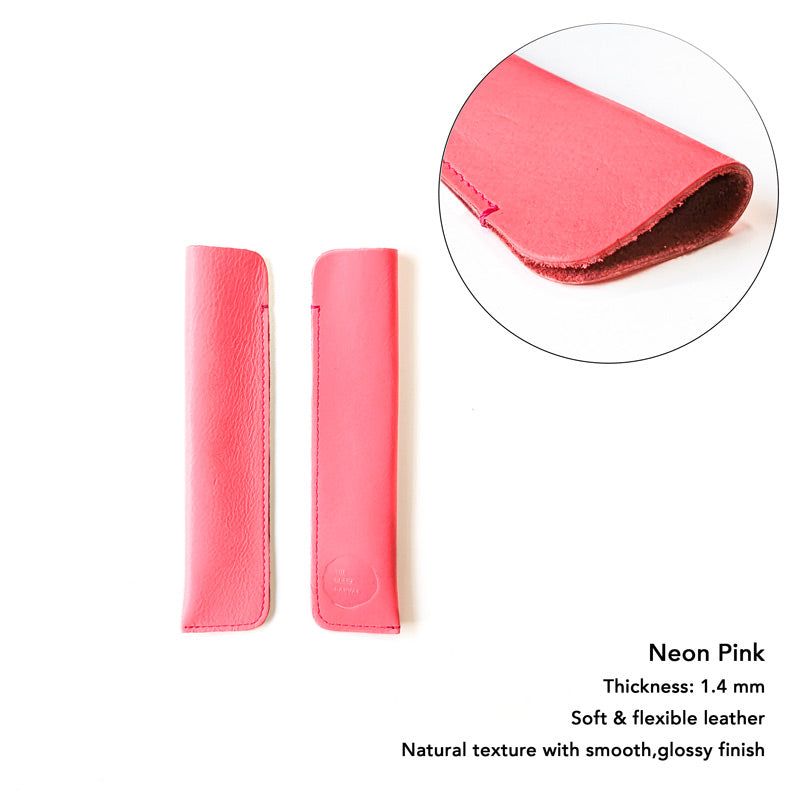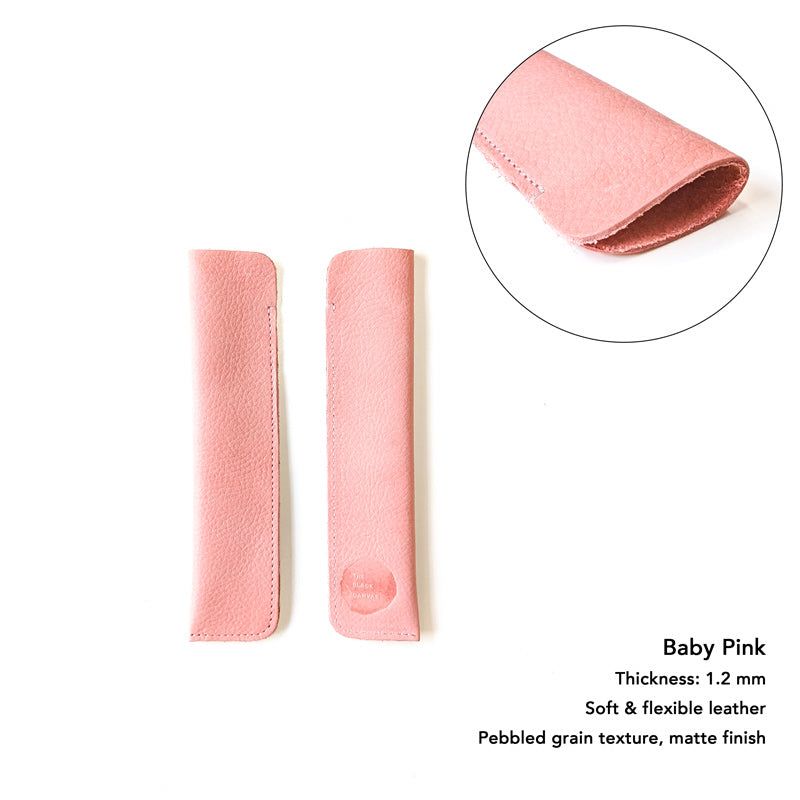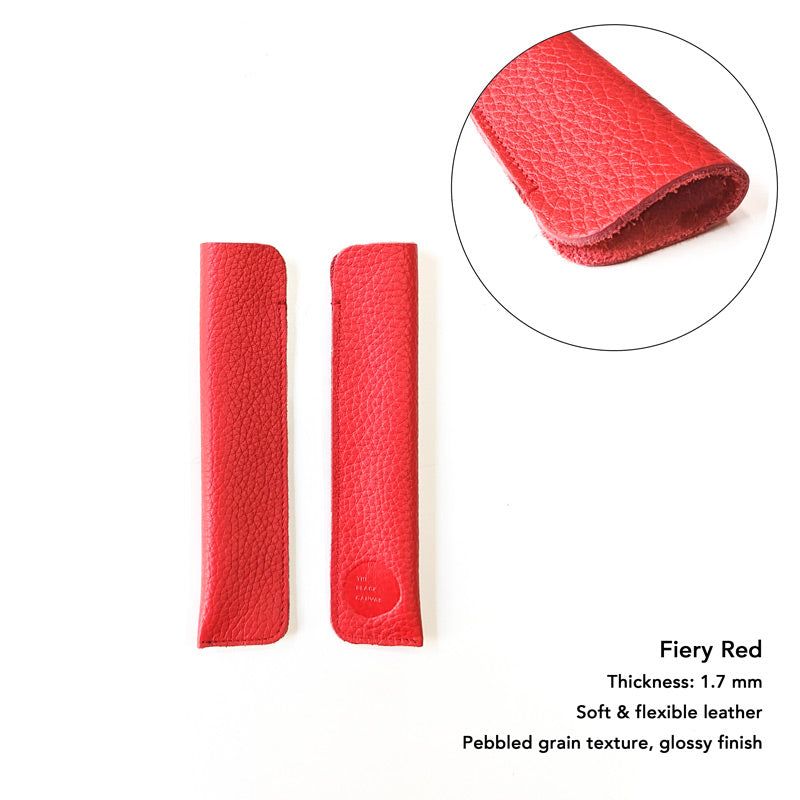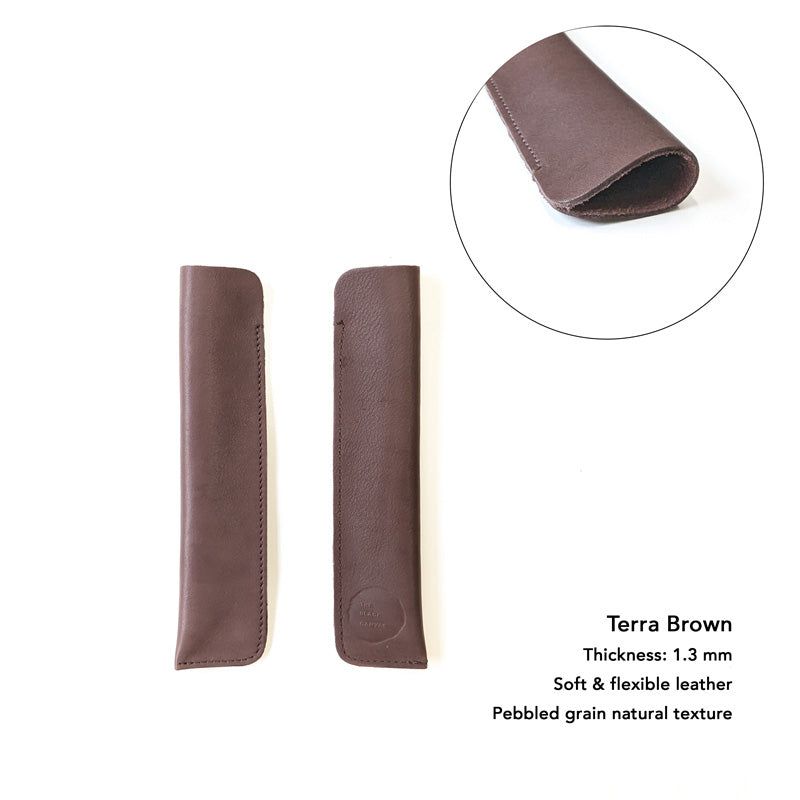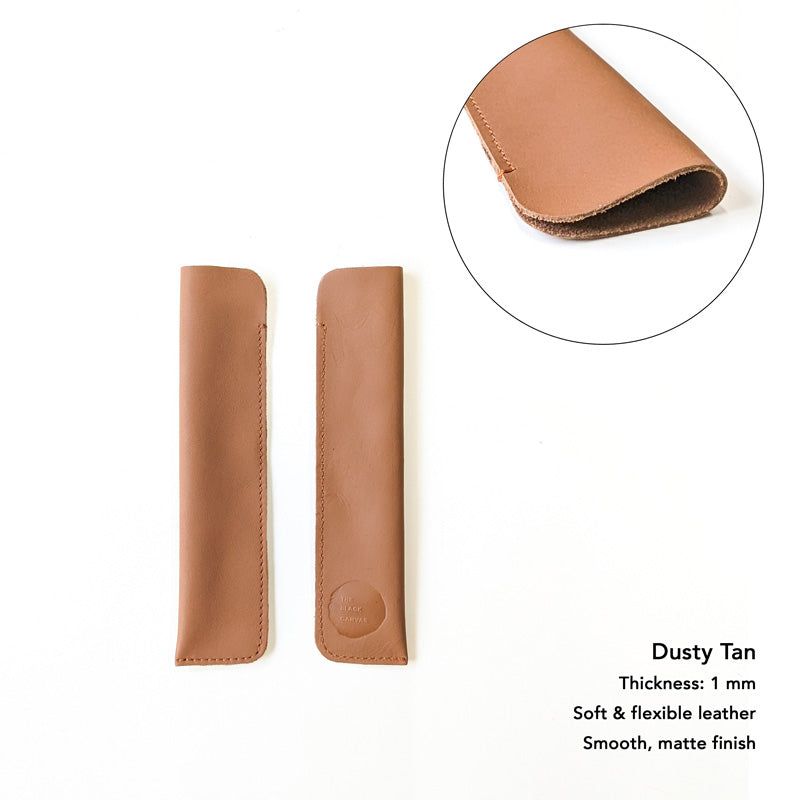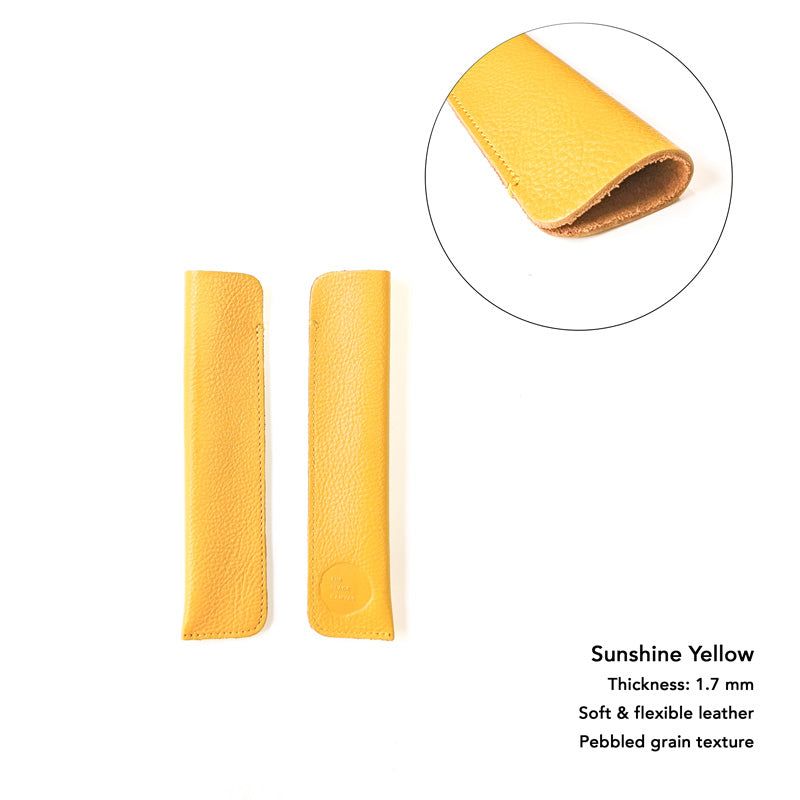 Pen Capsules - Bundle (Buy 2, Get 1)
₹800.00
Regular price
₹1,200.00
Subscription • Save
ABOUT THE PRODUCT
Shop our very versatile and colourful Pen Capsules as a Pack of 3 for the price of 2!

Mention your preference of colours for the Pen Capsules in the text box provided above. If no colours are mentioned, we'll send any 3 colours at random. Subject to colour availability.

Upcycled Product.
Crafted as part of our initiative to reduce leather waste.

Please refer to the original listing for more details on the product, leathers and colour availability!
LEATHER PEN CAPSULES
MORE DETAILS
ABOUT THE LEATHER
Flexibility: Soft, supple & flexible.
Finish: Varied. Mix of smooth finish & pebbled grain textured leathers.
Thickness: Varied as specified.
Quality: Varied. Mix of full grain & top grain leathers.
Care Level: Low - Medium. Regular conditioning to maintain the suppleness. Leather will develop patina naturally.
DIMENSIONS
6.3" x 1.2" (excluding the stitching)
SHIPPING
All orders are dispatched within 1-2 business days. Personalised & Made on Order items are dispatched in 3-5 business days unless stated otherwise.
Delivery time to most domestic locations is 4-5 business days.
For international shipments, delivery time is 15-20 business days approx. Any customs duty levied on international shipments will be payable by the customer.

Returns will be accepted under the following conditions only:
1. Item was defective
2. Wrong item was delivered.
Read more about our Shipping & Returns policies here.
Absolutely awesome product!
I was initially skeptical as the price compared to similar products on other popular e-commerce sites is pretty low! So, I ordered 2 (with the buy 2 get 1 free offer) Pen Capsules. I also ordered Personalization (Heat Embossed name printing) for two of my Pen Capsules for a cost of 250 each. Immediately after placing the order, they called me regarding the Personalization. I was told that they could only print up to 3 letters on these pen sleeves (I was expecting 4-6 letters). Thus, I told them to print only the initials of my name, and they did the needful. I must also add that they were very courteous over the phone and shipped the order on the same day!
The delivery was on time, and the packaging was very good. To my surprise, the feature, including "Personalization," is also excellent! The Pen Capsules seem like genuine leather-made pouches—a total value for money! Each of them is big enough to hold a moderately fat fountain pen, such as the Lamy Safari or heavy Jinhao Fountain Pens. Nevertheless, it will be a bit small for India-made big pens like Ranga, Kanwrite, or Click Fountain Pens. Good for traveling with your favorite pens. Overall, I am satisfied with the product.
Unfortunately, despite having so many good Fountain pen manufacturers and thousands of pen lovers in India, we don't have dedicated Indian companies that make apt accessories for fountain pens! Either we have to import these products from abroad or use the Chinese-made terrible products. Remarkably, THE BLACK CANVAS is one of those rare Indian companies artfully producing world-class products that serve the purpose!
I hope this info helps you to decide on your future orders.
Thank you, THE BLACK CANVAS. I'll definitely order again.