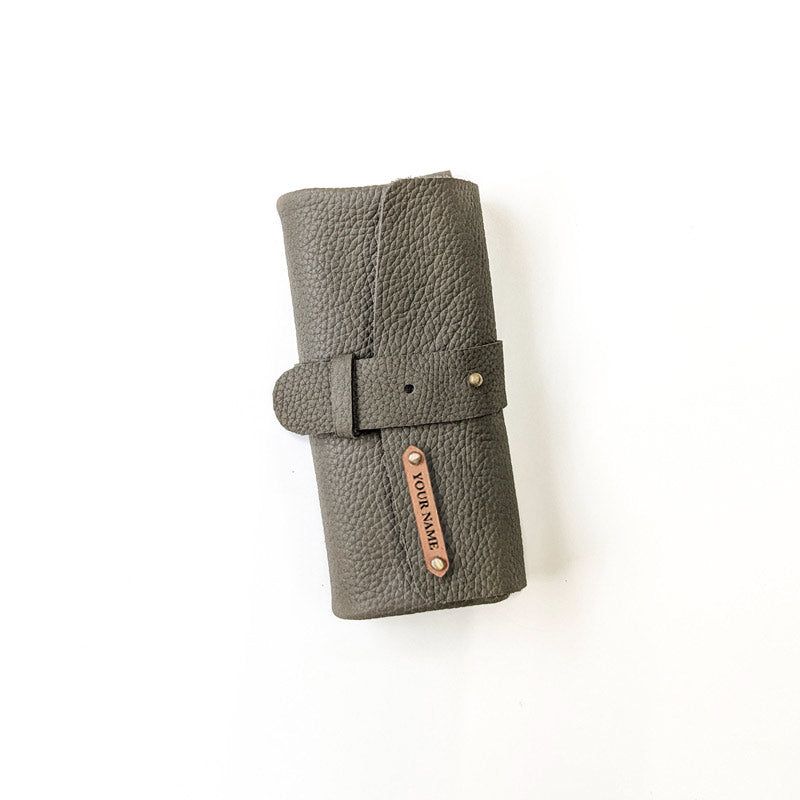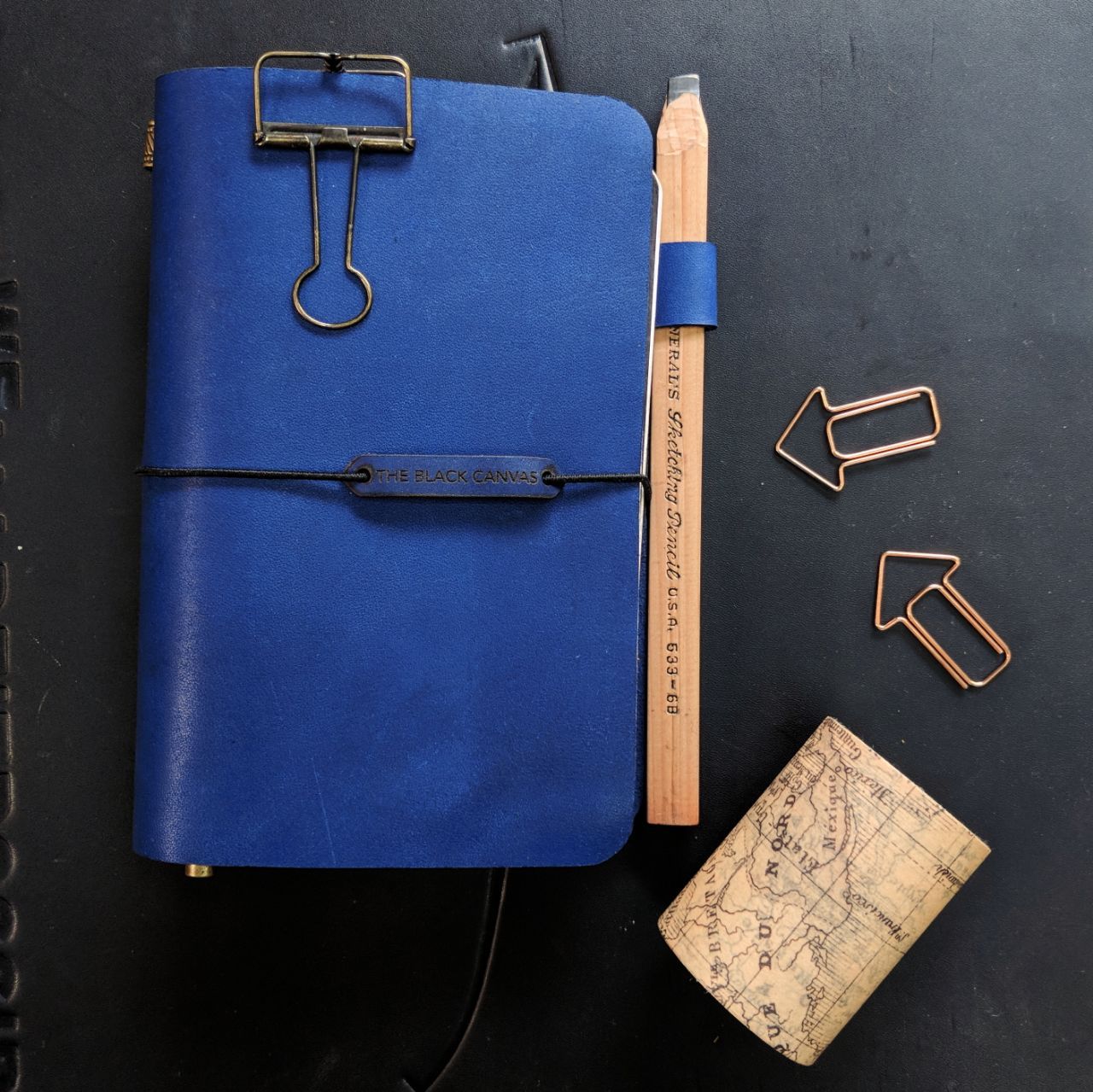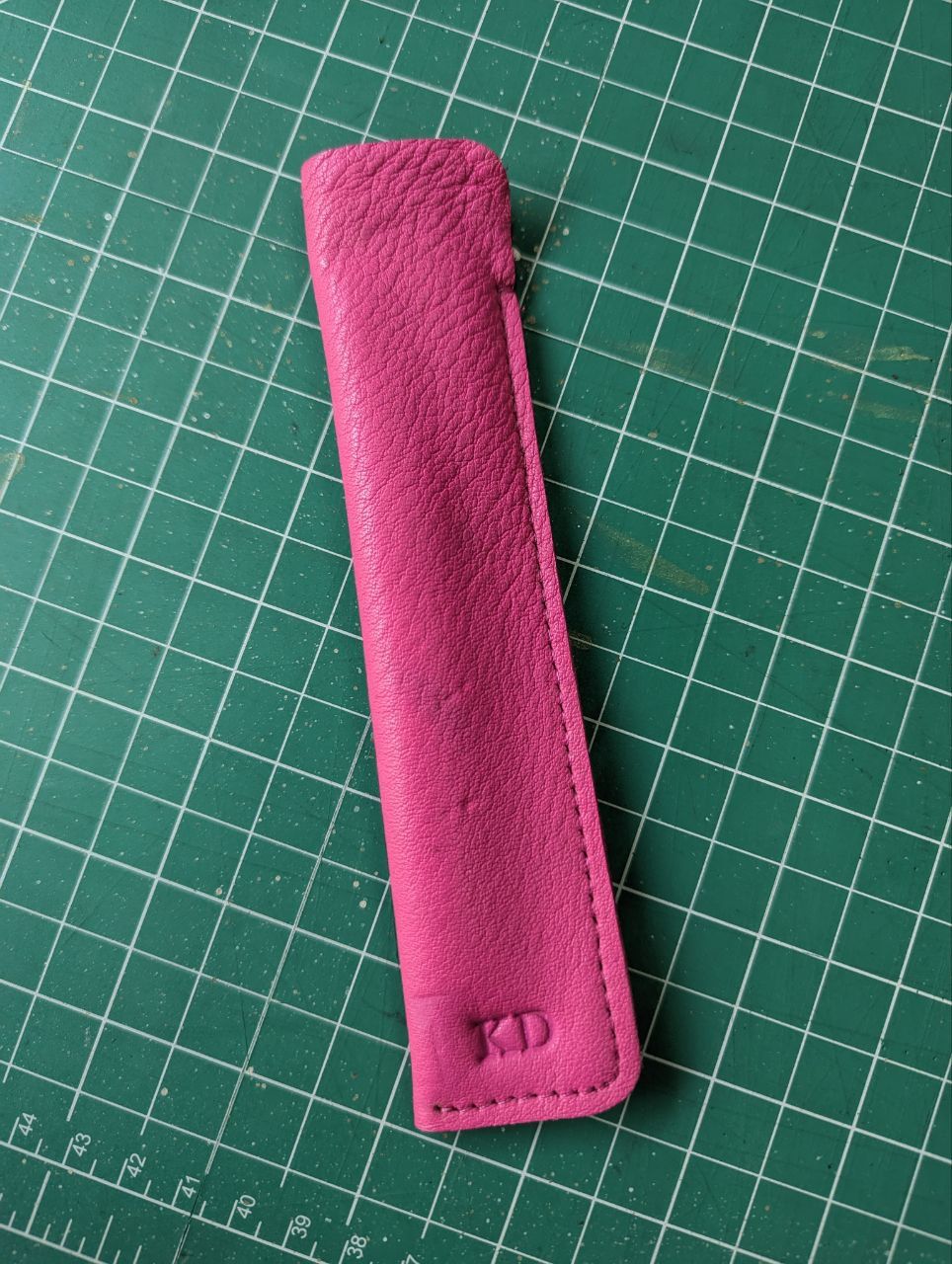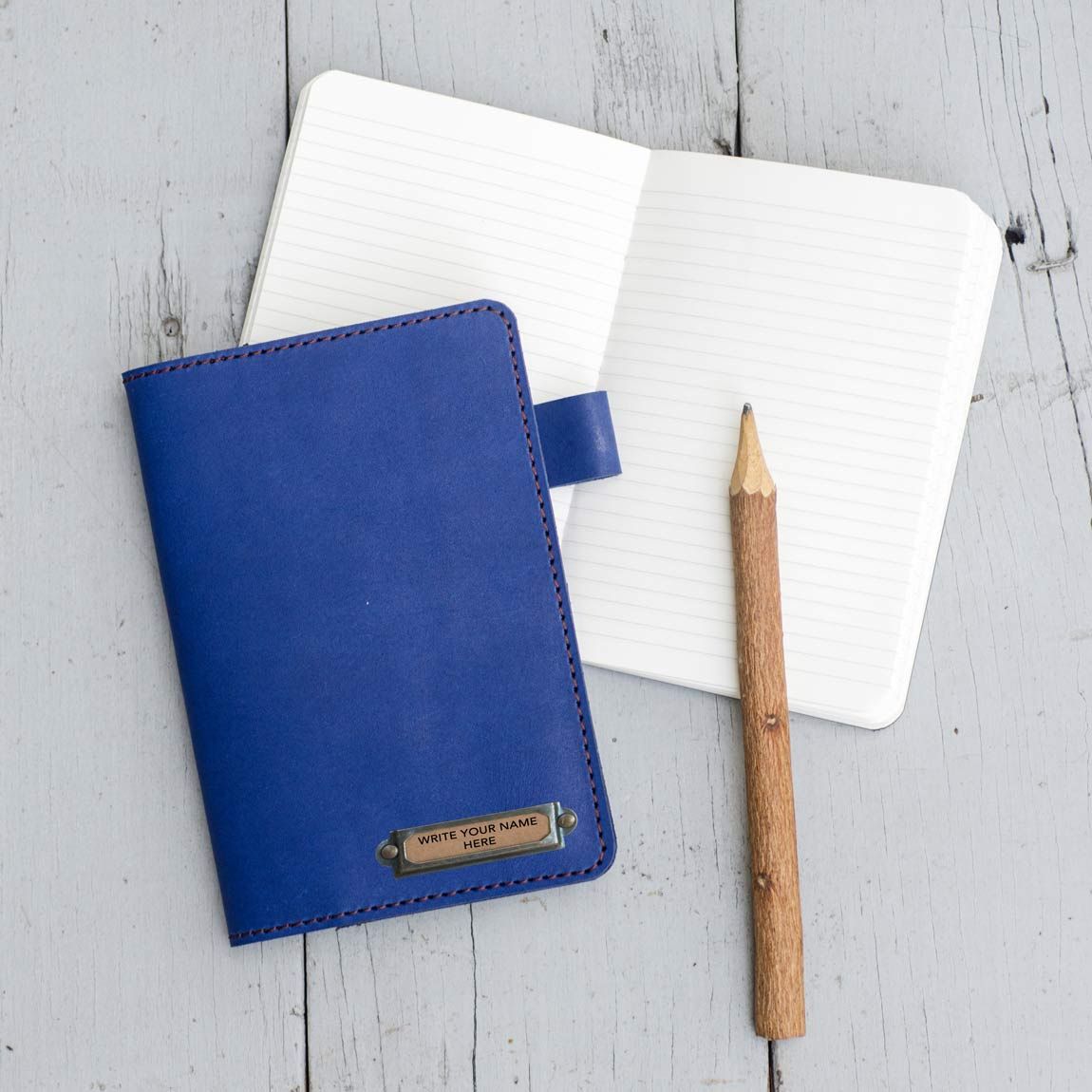 ABOUT THE PRODUCT
Choose your Personalisation style as per your preference!

Please get in touch with Us before opting for this. Only certain selected products can be personalised and different styles may suit different products. Contact our team for suggestions on what will work best.

1. Laser Engraved Tag:

The names or initials are engraved using a laser engraving machine which essentially burns the topmost layer of the leather to engrave. The effect of the engraving is always blackish in colour due to the charring.

Best suited on lighter shades of leather for more visibility. Font style can be customised.

The tag can either be attached to the product using stud buttons or to the elastic band if the item comes with the band. The colour of the leather tag can be customised subject to availability.

Character Limit: 15

2. Heat Embossed:

The names or initials are embossed using brass letter dies which are heat pressed onto the leather. It's an age-old technique and will work on almost all kinds of leathers.

Fixed font style and size | Font style: Times New Roman | Font size: 6 mm in height

Available in Caps as well as small case letters.

Character Limit: 12

3. Name Plate:

An antique metal plate that will be attached to the product using stud buttons. Your name/text will be printed on a thick brown paper tag that will be inserted within the plate.

Character Limit: 15
MORE DETAILS
ABOUT THE LEATHER / METAL
Flexibility: -
Finish: -
Thickness: -
Quality: -
Care Level: -
DIMENSIONS
Leather Tag: 2" x 0.37" (5 cms x 1 cm)
Name Plate: 2.3" x 0.7" (6 cms x 1.75 cms)
SHIPPING
All orders are dispatched within 1-2 business days. Personalised & Made on Order items are dispatched in 3-5 business days unless stated otherwise.
Delivery time to most domestic locations is 4-5 business days.
For international shipments, delivery time is 15-20 business days approx. Any customs duty levied on international shipments will be payable by the customer.

Returns will be accepted under the following conditions only:
1. Item was defective
2. Wrong item was delivered.
Read more about our Shipping & Returns policies here.
Good!
Recently, I ordered 2 Pen Capsules with an additional one for free. Along with them, I also ordered Personalization (Heat Embossed name printing) for two of my Pen Capsules for a cost of Rs. 250 each. Immediately after placing the order, they called me regarding the Personalization. I was told that they could only print up to 3 letters on these pen sleeves (I was expecting 4-6 letters), which disappointed me. They also told me that they couldn't do the other type of Personalization (laser-engraving or antique nameplate), which is not optional for my products!
Thus, I instructed them to print only the initials of my name, and they did the needful. I must also add that they were very courteous over the phone and shipped the order on the same day!
The delivery was on time, and to my surprise, the leather pen capsules, with the "Personalization," are very good! I like the Personalization. They are more prominent on the "pebbled grain textured" leather than the "smooth textured" ones. Considering the application, I feel that the price could be a little lower. Overall, I am satisfied with the product.
I hope this info helps you to decide on your future orders.
Thank you, THE BLACK CANVAS. I'll definitely order again.